E&J Geothermal custom builds every filter in-house. The filters are designed to be reusable with simple maintenance; all while maintaining maximum efficiency and effectiveness.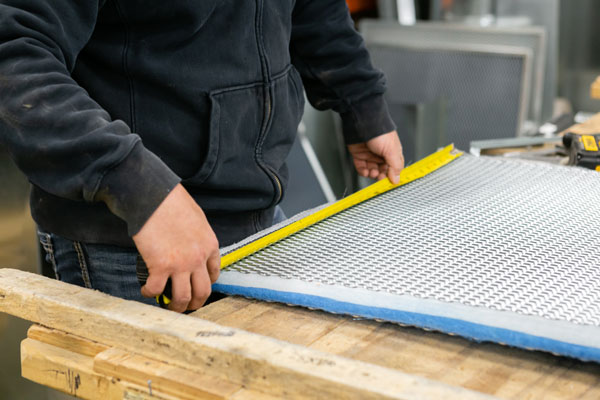 The washable filter media is made with MERV 8 material. This MERV rating allows for the greatest filtering of air while not negatively impacting the air flow in the unit.
Over a 20 year lifespan on a typical unit, this cost comes out to $2,000 literally being thrown away on filters. Using an E&J reusable filter can provide your home with years of clean air at a fraction of the cost compared to disposable filters.
Are you ready for breath of fresh air? Call us today to learn how to get one for your home in Solon, Cedar Rapids, Iowa City, North Liberty, or Coralville.